Johnnie Bamont, Soprano, Alto, Tenor & Bari Sax, Flute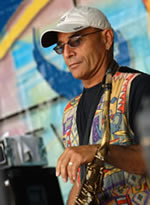 A San Francisco native who grew up in the musically diverse environment that the Bay Area offers, Johnnie had the opportunity to perform with numerous jazz, classical, latin, R&B, and funk groups. He earned his Bachelor's Degree in Music at San Francisco State University.
Johnnie has performed with numerous artists, including Boz Scaggs, Huey Lewis and the News, Sly & the Family Stone, The Temptations, Tower of Power, Ben E. King, Oscar De Leon, Larry Carlton, Donna Summers, Greg Karrukas, Third World, and The Four Tops.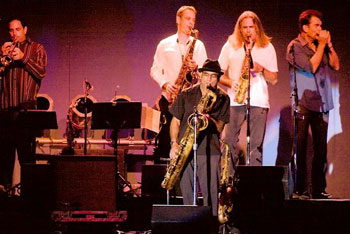 He recently toured with Huey Lewis and the News's summer tour with Chicago, 2005 Grammy® nominated vocalist Howard Tate, and comeback summer European tour with Sly & the Family Stone in 2007.
Some of his recording credits include: Celine Dion, Chris Isaak, Todd Rundgren, Toni Tony Tone, Dianne Schuur, Greg Adams, Taylor Hicks, Steff Burns, and the motion picture soundtrack for "Duets," starring Gwyneth Paltrow.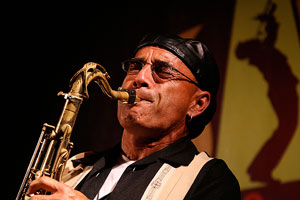 As an original member of the Greg Adams' Band (former arranger and trumpet player with Tower of Power), Greg's studio horn section (Chuck Findley, Lee Thornburg, Nick Lane, Eric Marienthal, and Tom Scott),and as a member of Bay Area groups such as Bill Champlain's the Sons of Champlain or Dick Bright's SRO, Johnnie spends time both in LA and the Bay Area performing and recording.

You can send email to: Johnnie Bamont