Former Member: Duane Lawrence, Vocals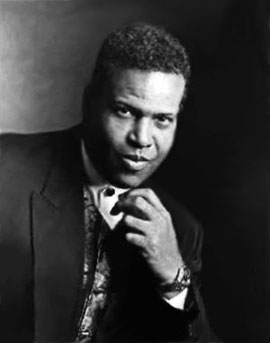 A native San Franciscan, Duane has a warm, sensuous voice and displays high energy on stage, which translates to a crowd-pleasing performance. Possessing a rich baritone, he is reminiscent of some of the great male vocalists of the past. He's versatile, able to croon a smooth ballad, swing with the best, and belt out R&B tunes too.
One of the featured vocalists with the 16-piece Contemporary Jazz Orchestra at Jazz at Pearl's in San Francisco, he started with the band on its very first performance, on the first Monday night in January 1995, and continued as the only vocalist performing with the band every Monday night for the next four years. He's the featured vocalist on the band's first recording, Trench Heroes, recorded live at Yoshi's.
Duane is the featured vocalist on two Full Spectrum recordings, Rayna's Dance and Pursuits.